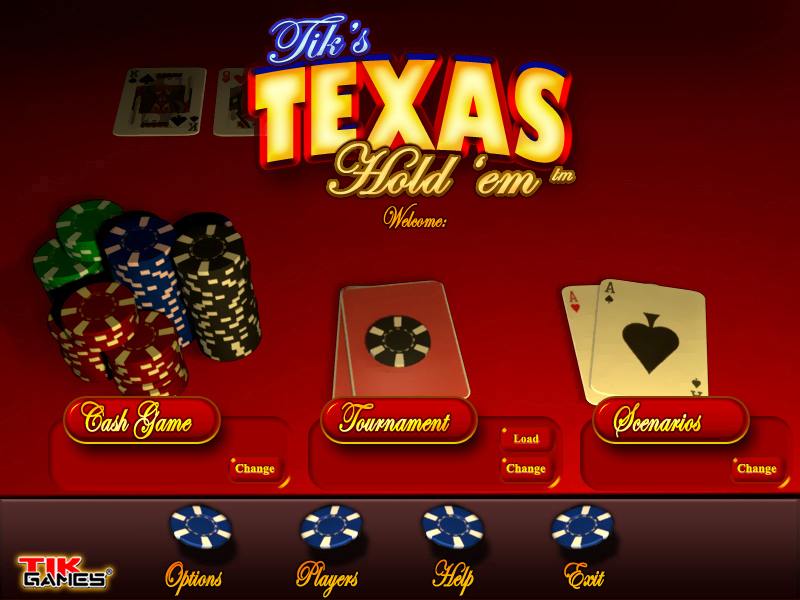 Tik's Texas Holdem gives you the net experience of playing Texas Holdem. No faces on your players or crowds cheering for you when you win the hand. Just the poker game.
The game's main advantage is its flexibility. Tik's Texas Holdem allows you to define the type of game you want to play. It allows you to choose between tournament/cash games, to choose the game's limit, the type of tournament you want to play (sit & go, satellite, multi table etc.), skill level of your opponents and so much more.
Once you have defined the game you want to play, Tik's Texas Holdem also lets you design your game: delay between players, elapsed time per hand, skip to the end if you fold and more.
The game also provides playing instructions and hand ranking for beginners, who are looking for some guidance.
Downside of the game is that the table graphics and sound are not very realistic and don't provide a real playing experience. In that aspect it is inferior to Governor of Poker and Poker Superstars.
System Requirements:
Operating System: Windows 98, ME, NT 4.0 XP
CPU: 800 MHz
RAM: 128 MB
Hard Drive:12MB
Graphics card: 8Mb with minimum 800x600 resolution
Screenshots: