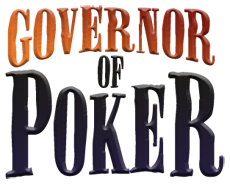 Youda Games' Governor of Poker, the award winning, popular and unique poker game is trying to give you the feel of how poker was played many years ago in the old wild west. You play tournaments against Wild West pros, and you use your winnings to buy properties from 13 cities in old Texas.
You move from city to city, and every city has better players and more property for you to buy. If you are really good you might even get some headlines in the newspaper.
Poker table is realistic, the 3D graphics is really good and inviting, sound is excellent. You really feel like you are playing the game in an old saloon, and you can even choose your opponents style.
So, if you are looking to get some thing extra from the game, then Governor of Poker is definitely the game for you. If you are looking just to play Holdem, then this game maybe a little tiring for you, as the overhead for playing is quite big.
System Requirements:
Operating System: Windows XP/Vista
CPU: 1.0 GHz
RAM: 512 MB
DirectX: 8.0
Hard Drive:40MB
Graphics card: 16Mb 3D video card
Screenshots: